Cane Bay/Nexton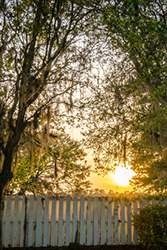 Cane Bay Plantation is a well-established and growing community nestled in the heart of South Carolina's Berkeley County, the fastest growing county in the state. The US Census Bureau ranks it the 35th fastest growing county in the United States.
Berkeley County is known for its natural beauty and historic landmarks including historic Jamestown, serene Mepkin Abbey, lush Cypress Gardens and the impressive Beidler Forest. In addition, this real estate market offers more water for recreation than any place in the state, including Lake Moultrie, Lake Marion, and the Cooper and Santee Rivers known for their world-class fishing. And the Francis Marion National Forest holds 250,000 acres of diverse plant and animal life with biking, hiking and horseback trails for exploring.
Nexton in Summerville, SC, is a smart, vibrant blend of businesses, schools, new family homes, apartments, shops and eateries. Connected to each other by trails, parks and nature. And connected to the world through leading-edge technology.
Nexton features include a blend of new available homes, shopping, restaurants, recreation, schools and parks. Located only 1/2 mile off I-26, 5 minutes from Downtown Summerville, 15 minutes from Charleston International Airport, 25 minutes from Downtown Charleston, and 35 minutes to the beach. Almost half of Nexton's total acreage is devoted to parks and nature with approximately 2,000 acres of green space. A walking/biking trail system is already in place and more than 50 miles are planned.
Want to explore homes for sale in Cane Bay/Nexton? Contact us today.
Cane Bay/Nexton
October 4, 2023