Goose Creek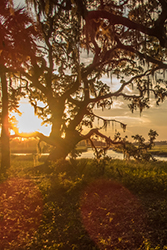 It's easy to get caught up day-dreaming while browsing Goose Creek SC real estate. If you've imagined living in a place where T-ball games can strike up in a neighbor's yard on a random summer evening, the people are friendly and the amenities are plentiful, consider homes for sale in Goose Creek Sc for your next home.
Located in Berkeley and Charleston counties, Goose Creek SC is 32.5 square miles and called home by more than 36,000 residents. While many towns struggle to maintain their small-town feel when commercial and residential projects are in development, homes for sale in Goose Creek SC are filled with residents who live here, work here and raise their children here.
Established in 1961, Goose Creek's history goes back centuries to early Colonial times. "Goose Creek men" was the name given to early settlers who arrived near a stream named Goose Creek, west of Charleston. The Goose Creek SC colonists were leaders of the colonial government in the 1690s, and several colonial governors were Goose Creek men, including James Moore. Since the late 1600s, the area has continued to flourish and grow in population as evidenced by the demand for Goose Creek SC real estate.
Goose Creek Church, located in Goose Creek SC, is one of the oldest churches in South Carolina. Goose Creek SC is also known for its inshore fishing charters and the annual "Fabulous Fourth in the Creek" celebration.
Want to explore homes for sale in Goose Creek SC? Contact us today.
Goose Creek
October 4, 2023