Moncks Corner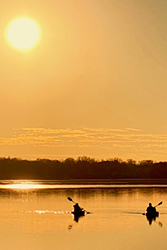 The town of Moncks Corner, South Carolina probably takes its name from Thomas Monk, c. 1738. Monk owned and operated Mitten Plantation, a trading post on the Santee River, which later became a railroad depot and eventually the town center.
Moncks Corner, the County Seat for Berkeley County, is located about thirty miles from historic Charleston, South Carolina. It was near here that the legendary Revolutionary War hero, General Francis Marion, came to be called the "Swamp Fox" by the British soldiers. Operating from the Hell Hole Swamp, Francis Marion "outfoxed" and outsmarted his enemy by using unconventional warfare techniques. The movie The Patriot was based loosely on the character Francis Marion and was shot on location in and around Charleston and Moncks Corner.
Moncks Corner and Berkeley County are home to the Berkeley Museum, documenting 12,000 years of the area's history. Exhibits and artifacts focus on Native Americans, General Francis Marion, colonial life, the "War of Northern Aggression" and rural electrification. This is a "must see" for tourists and residents alike. Mepkin Abbey is a Trappist monastery in Berkeley County located near Moncks Corner at the junction of the two forks of the Cooper River, northwest of Charleston. The grounds of Mepkin Abbey are open to the public at certain hours. Tours of the monastery are available as well as self-guided tours of the gardens and cemeteries.
The region is considered a sportsman's delight because of the availability of lakes and forests which create a haven for outdoor activities of all kinds. Man-made Lakes Marion and Moultrie provide boating and water skiing opportunities. The region is also famous for fishing, with record catches of catfish, striped bass, shad and others. The Francis Marion National Forest offers great opportunities for deer and wild turkey hunting, as well as bird watching, camping, biking and exploring.
With a town so rich in history, it will be easy to fall in-love with the community and find your dream home in Moncks Corner. Contact Us today to request a tour of one of our listings!
Moncks Corner
June 4, 2023