North Charleston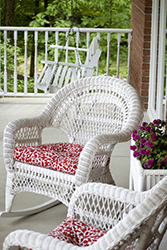 As the third-largest city in South Carolina, North Charleston has grown from what was once known as a military community to a thriving metropolis with a performing arts center, a 14,000-seat coliseum, popular museums and abundant shopping. North Charleston, with a population of 80,000 covering more than 76 square miles, attracts many new residents due to a revitalization plan that rivals any in the United States.
Incorporated in 1972, the city of North Charleston was mostly plantations from the 1600s until the Civil War. It was just seven square miles with a population of 21,000. From the War to the early 20th Century, this area north of the historic city of Charleston was filled with phosphate fertilizer plants and strip mining. The United States Navy Shipyard was established in 1901, followed by the world's largest asbestos mill built by the General Asbestos and Rubber Company.
In 1912, the Park Circle development was designed with areas designated for industrial, commercial and residential usage. An original concept, Park Circle was one of two English Garden-style city model communities in the country. Many of North Charleston's streets are still named after some of the Charleston businessmen who formed the development.
When the area's residents became disheartened with the North Area's development throughout World War II to the 1960s, the South Carolina Supreme Court declared North Charleston its own city. John E. Bourne Jr. was the first mayor.
North Charleston has seen tremendous growth rate. Its communities include:
• Russelldale
• Ferndale
• Morningside
• Liberty Park
• Palmetto Heights
• Singing Pines
• Dewey Hill
• Old North Charleston Area
• Liberty Homes
• John C. Calhoun Homes
Are you considering North Charleston real estate? Contact us today for more information.
North Charleston
October 4, 2023