Seabrook Island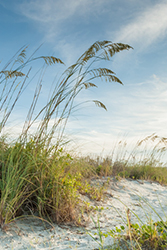 If you're looking for Seabrook Island real estate where you're surrounded by unspoiled beaches and pristine dunes that span for miles, look no further. Enjoy horseback riding, tennis, golf (at two championship courses), and other recreational opportunities here, just 30 minutes from Charleston, South Carolina.
A 2,200-acre privately gated island community where natural resources are protected and maintained for generations to come, Seabrook Island is the escape for those looking for pristine living. Here, you will find a beachfront area with sweeping and awe-inspiring views of the Atlantic Ocean. Residents can take advantage of the two premier golf courses, a top-rated racquet club, a deep-water marina, award-winning restaurants, fitness facilities, and the area's only full-service equestrian center.
Seabrook Island Real Estate
We like to call Seabrook Island a vacationer's dream … but to live here is to really live.
Watch dolphins frolic from the comfort of your vast beachfront Seabrook Island home. Here, a laid-back lifestyle comes with the territory.
Pelican Beach, at the south end of Seabrook Island, offers an ideal setting for afternoons spent frolicking in the sun, a backdrop for weddings, or a quiet place to watch the sun melt into the horizon. North Beach, one of the widest Carolina beaches, is a pristine atmosphere for wildlife. A beach management program helps to protect the beauty of the beach.
Interested in learning more about Seabrook Island real estate? Contact us to help you find Seabrook Island real estate options that suit your style and your family's way of living.
Seabrook Island
September 23, 2023